How to Unlock and Find Flamingos in Need for Speed Heat
There's a hundred different flamingos to be found in Palm City. Here's how to go about finding them, and the rewards involved.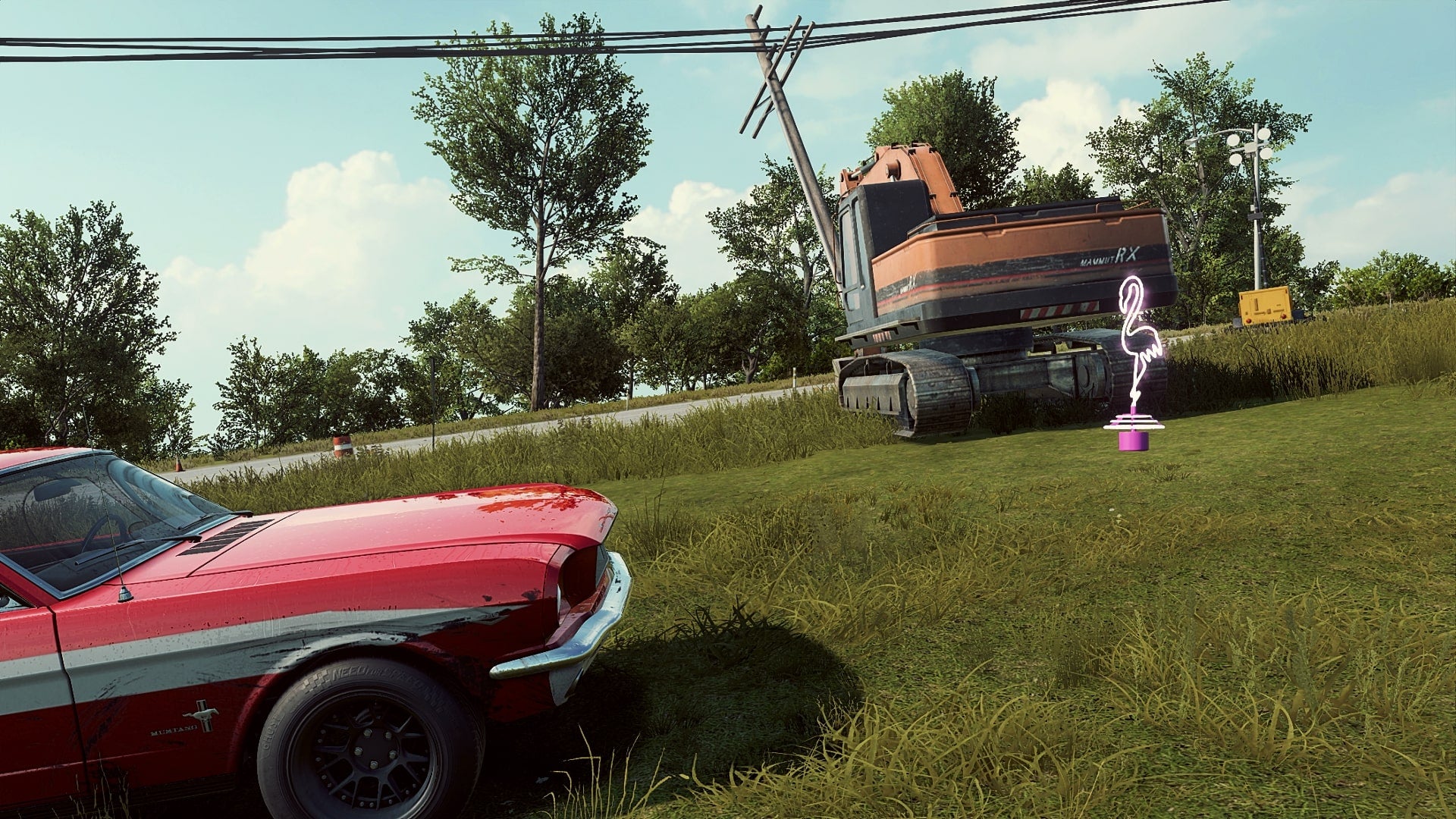 Need for Speed Heat offers over four hundred different collectibles and activities over its entire world, but perhaps the most mysterious and profitable are the neon flamingos. We'll show you how to unlock them, find them, and profit from them.
Where are the Flamingos in Need for Speed Heat?
Everywhere, basically, though you might not realise it at first. The game locks them off until a certain point, but doesn't explicitly tell you that they are locked off, nor how to go about finding them. Nonetheless, there are a hundred of them across the map, and a considerable reward for retrieving them all.
When Do the Flamingos Appear?
There's nothing to suggest this in the game itself, but we found that they appear when our REP reached level 13, the event triggering when we next left Lucas Garage. At this point a text box will tell you that the flamingos have appeared, and all of them will be spread out across the city from that point. The hunt begins!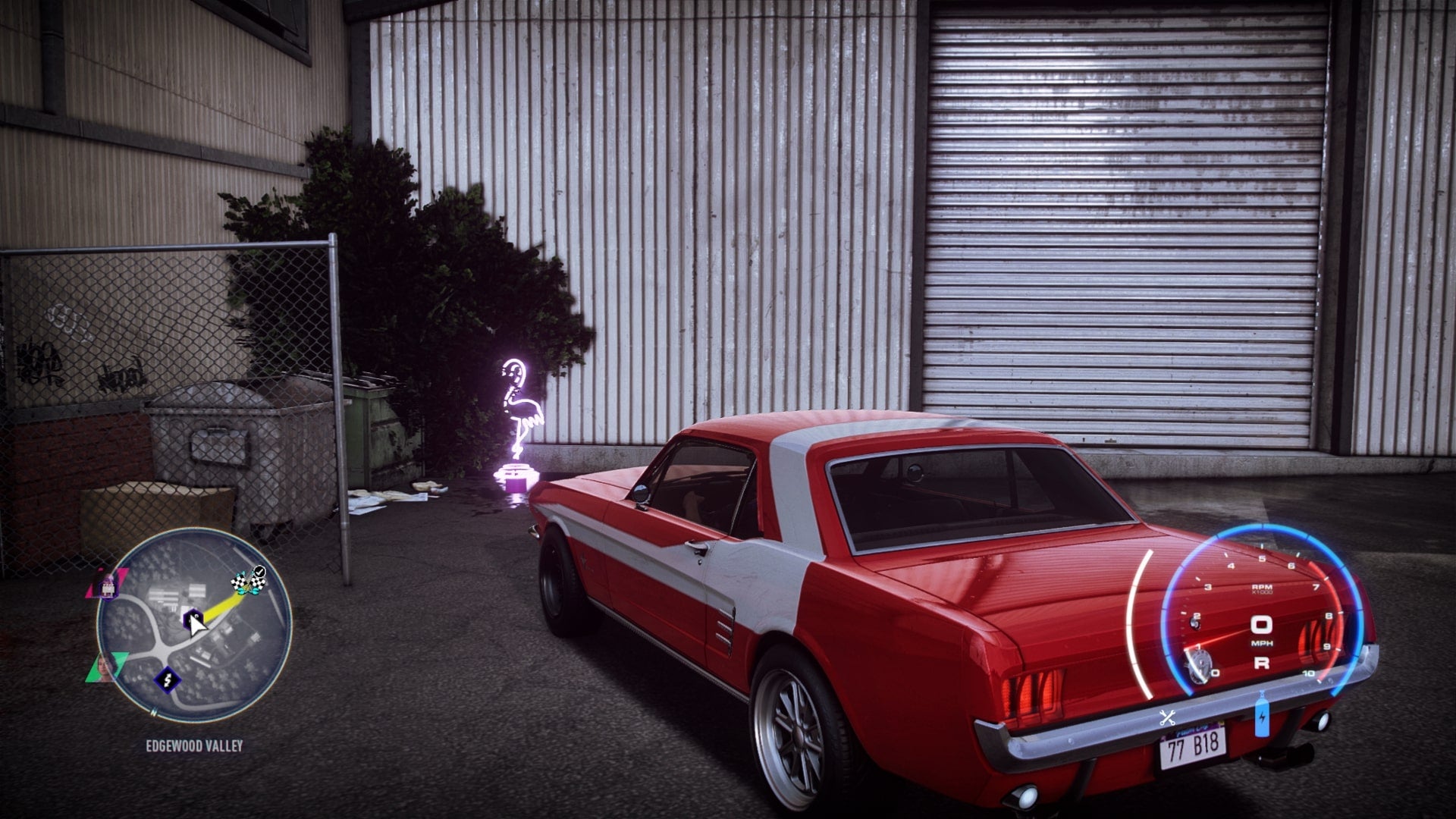 How to Find Flamingos
It's easier than you think. Like most of the other collectibles, simply getting vaguely close to one (around that point that it's in your minimap) will prompt a HUD alert that reads "FLAMINGO NEARBY." At the same time, the flamingo will be marked with an icon on your map, one that should stay there until you've collected it. This means that even if you're in the middle of the race, you can drive straight past it and come back later, confident it will still be on your map when you do. Most flamingos are situated close to roads too, so simply driving around the map is enough to find them.
How to Collect Flamingos for Rewards
You don't so much collect flamingos as you do… well, smash them. They should be obvious when seen, neon pink icons that hover in the air, and all you need to do is hit one with your car to mark it off the map.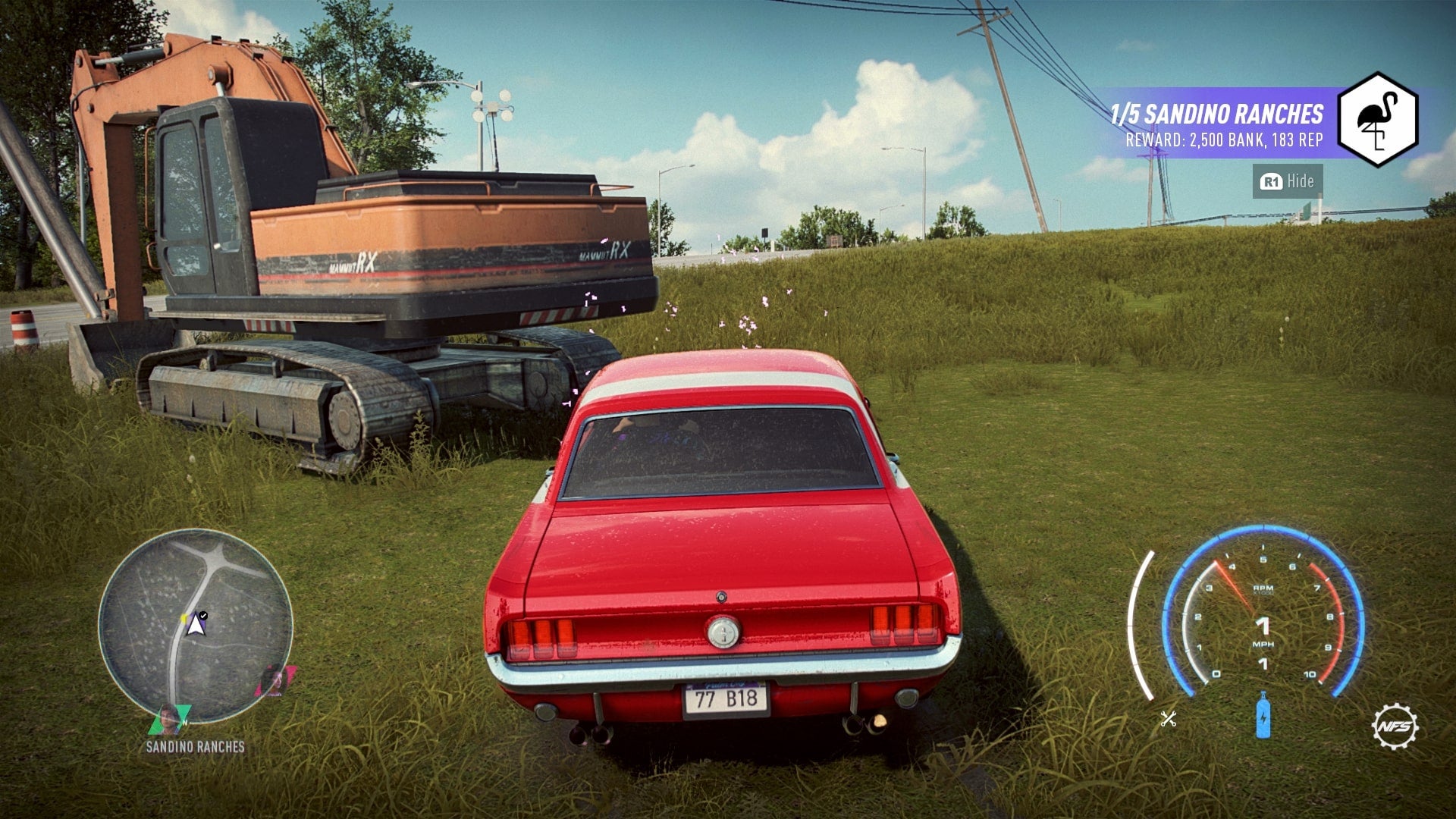 Once you do, you'll be gifted with a small amount of money and reputation. It's not a lot, but quickly adds up once you start to collect more of them, making it a valid way of gaining both resources.
Once you collect all one hundred flamingos in the game, you'll unlock a Porsche Cayman GT4, as well as Candy Pink Tire Smoke and a Flamingo Decal to put on any car, presuming you aren't sick of bloody flamingos by this point.
Now that you're feeling pretty in pink, take a look at our guide on finding all the other collectibles and activities in Need for Speed Heat, or check out our run-down of the best ways to avoid police interference, either during races or exploring. Alternatively, head to our page on the five fastest cars if you're feeling rich and want to make the most of it.