Grounded: How to Find and Kill a Ladybug
The Ladybug is likely the first of the larger critters you'll be able to kill in Grounded. Here's where to find and kill one.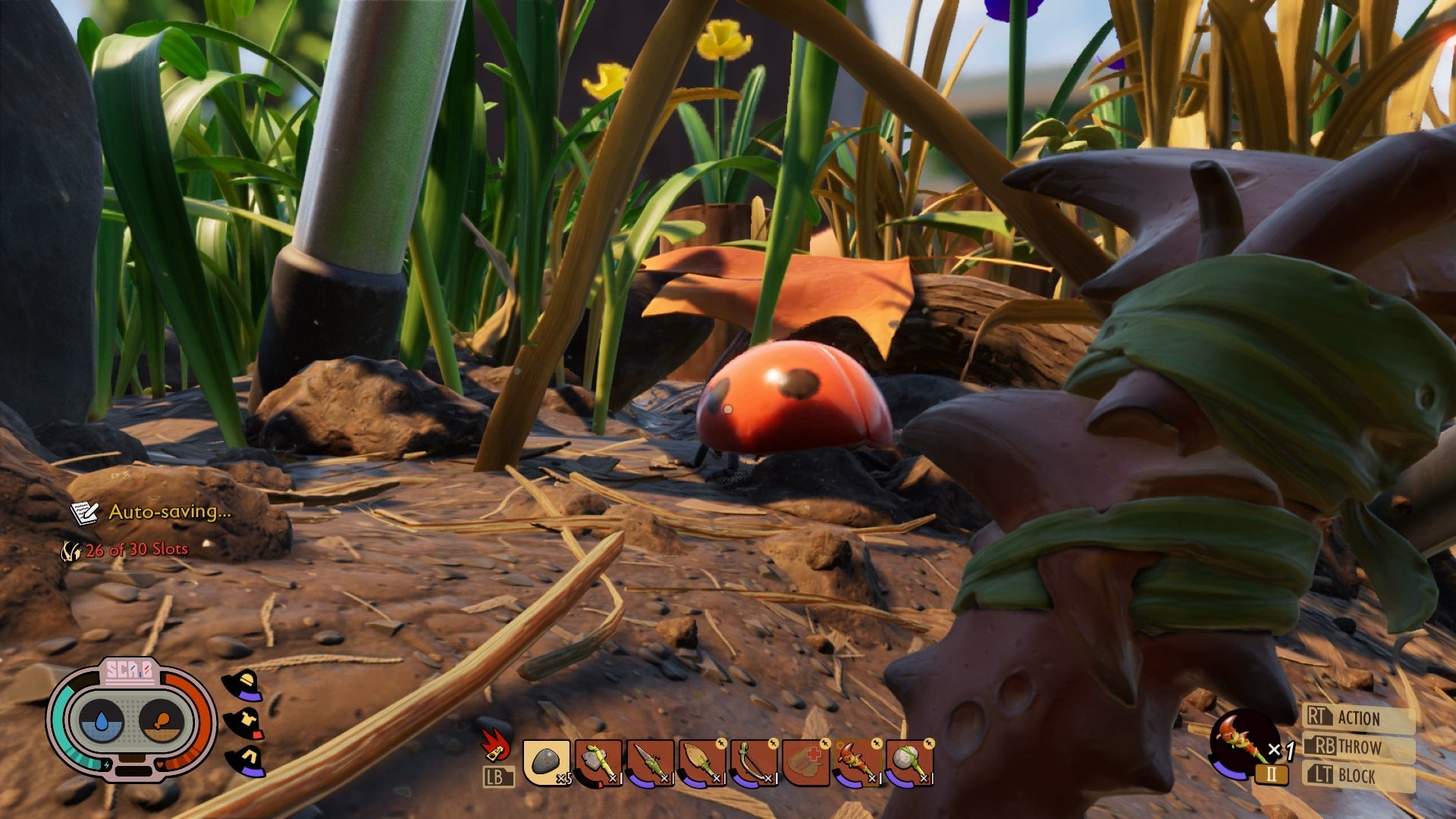 In Grounded, pretty much everything can and will kill you. This means that any creatures you come across must be approached carefully including the seemingly docile Ladybug. Ladybugs are pretty strong, able to kill you in one or two hits at the beginning of the game, but there are ways to make sure you come out on top when fighting them. You'll need to find one first, which is why we've detailed their location in this guide. We'll then go on to lead you through how to kill them, including the new resources you'll get for doing so.
On this page:
Where to Find A Ladybug in Grounded
There are a few different areas of the map where you are more likely to find Ladybugs. These armored creatures tend to patrol wide areas but we found the location in the image below to be the most consistent place to find them. Head there and prepare for battle.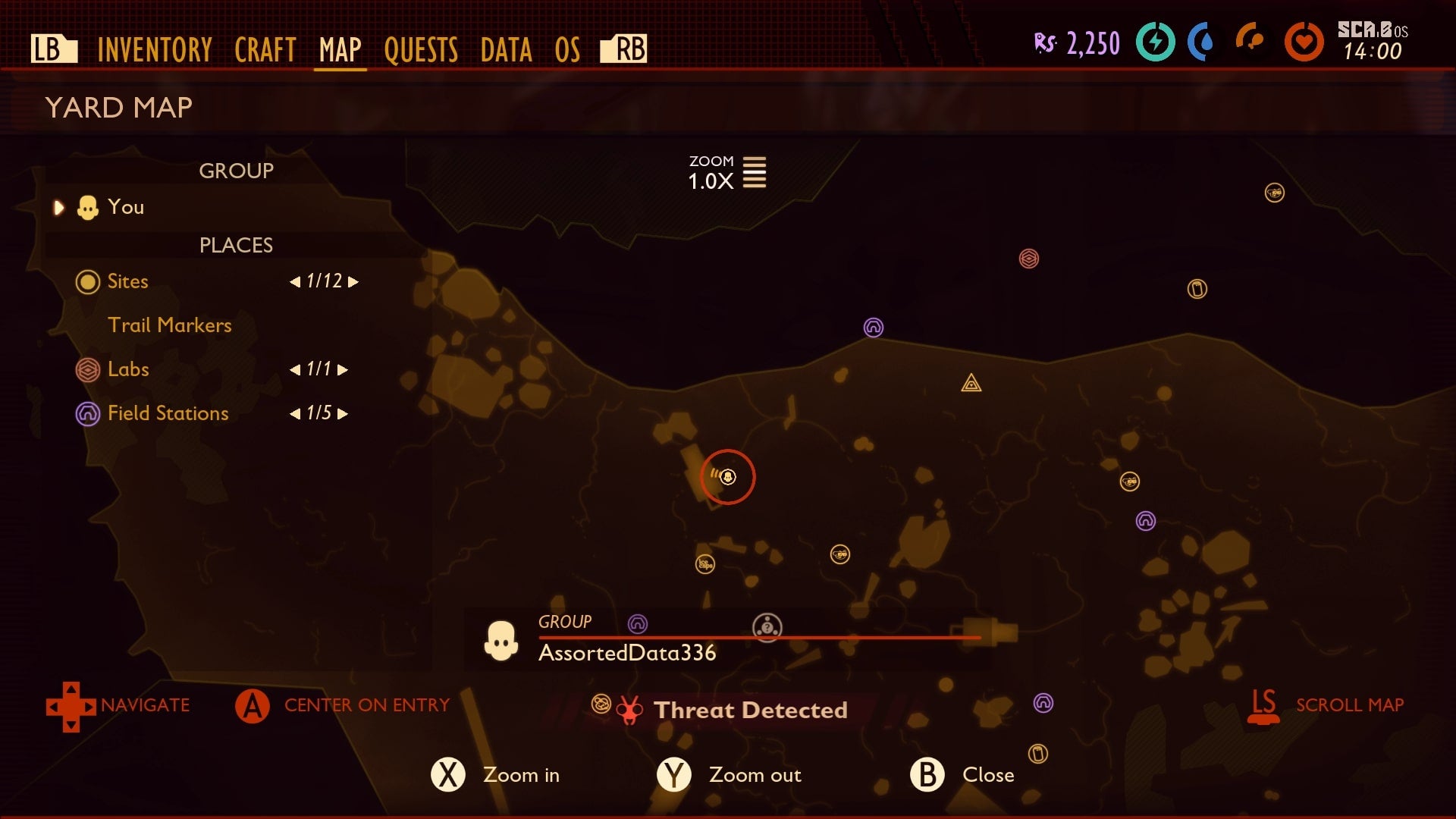 How to Kill a Ladybug
To kill a Ladybug in Grounded you will first need to prepare. Firstly, you will need a weapon, likely the Pebblet Spear at this point in the game. We also recommend you analyze Clovers at a lab station to unlock the recipe for the Clover armor. This armor is made from easy-to-find materials so craft it if you'd like extra protection. Now, craft bandages (at least three) and make sure they are equipped to your hotwheel. Approach the Ladybug from behind and get as many hits as you can before it turns around. The Ladybug will either try to bite you or charge you. For the former, you will need to block using LT. If it charges at you, you should be able to simply move out of the way. Keep circling around the Ladybug and attacking from behind. It shouldn't take too much to bring it down but if you're having trouble you can try to throw Pebblets at it to trigger a stun.
The AI for this enemy is particularly easy to exploit, so if you want the fight to be really easy, fight near some high ground or mushroom caps that you can jump up to escape. Doing this will buy you enough time to jump down and attack, before retreating up high again. If you're finding the fight too difficult at this point we recommend killing some ants and analyzing their parts to get stronger armor and weapons. The Ant Club or the Spiky Sprig (more on Thistles here) are particularly useful here.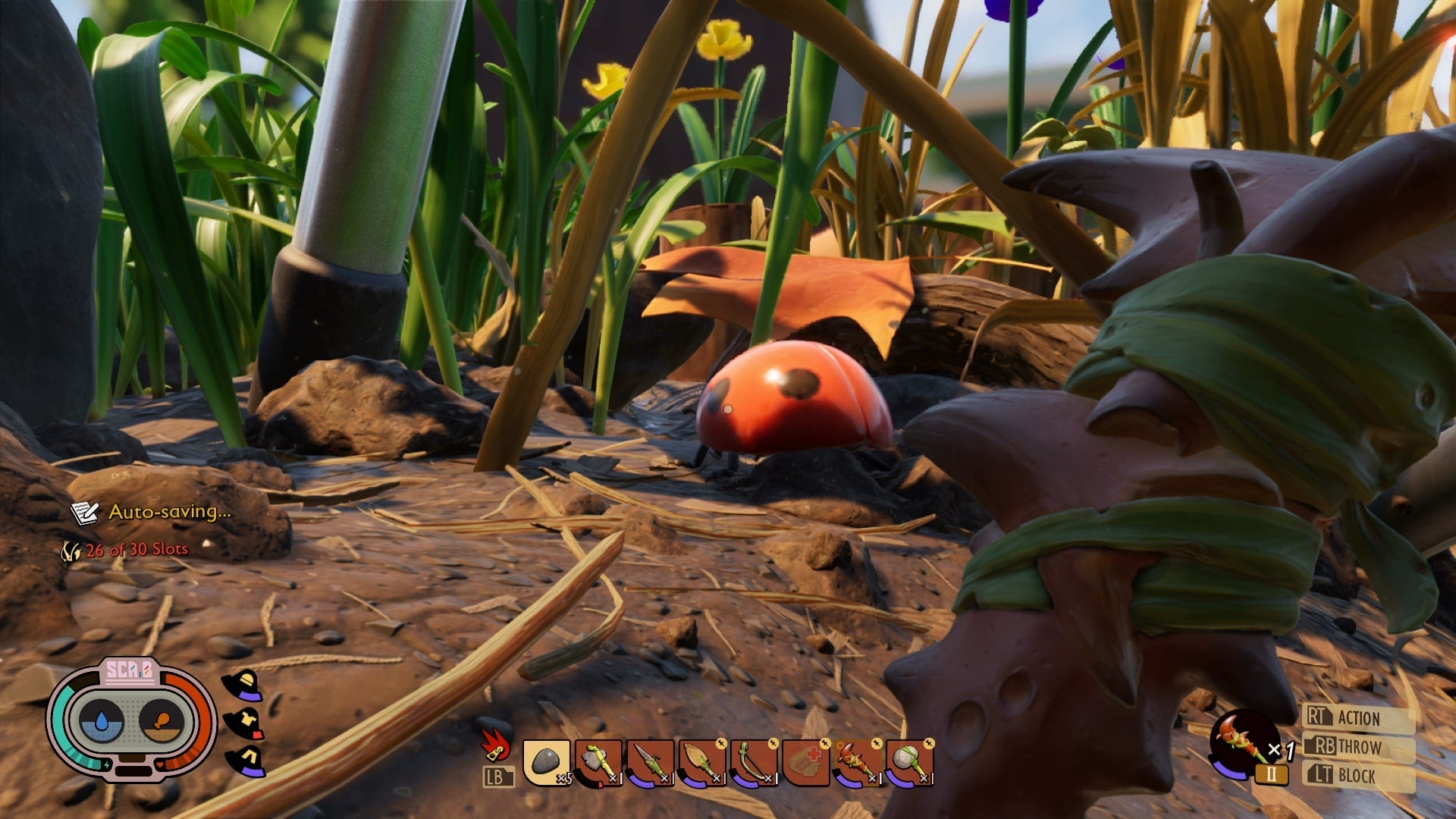 Ladybug Rewards
Once you've killed a Ladybug make sure you loot its body as there are some valuable items to pick up here. First off you'll get the Ladybug Head which will unlock a new helmet and axe (more on axes here). You'll also get Ladybug Parts which will unlock new armor recipes.
If you're looking for more on Grounded be sure to read Mat's piece on it's spiders. Elsewhere there's Mike's impressions of the early access version of the game.