From EGM to Spider-Man: The Rise of Bryan Intihar
At DICE Summit 2019, we caught up with first-time creative director Bryan Intihar about his meteoric rise at Insomniac Games.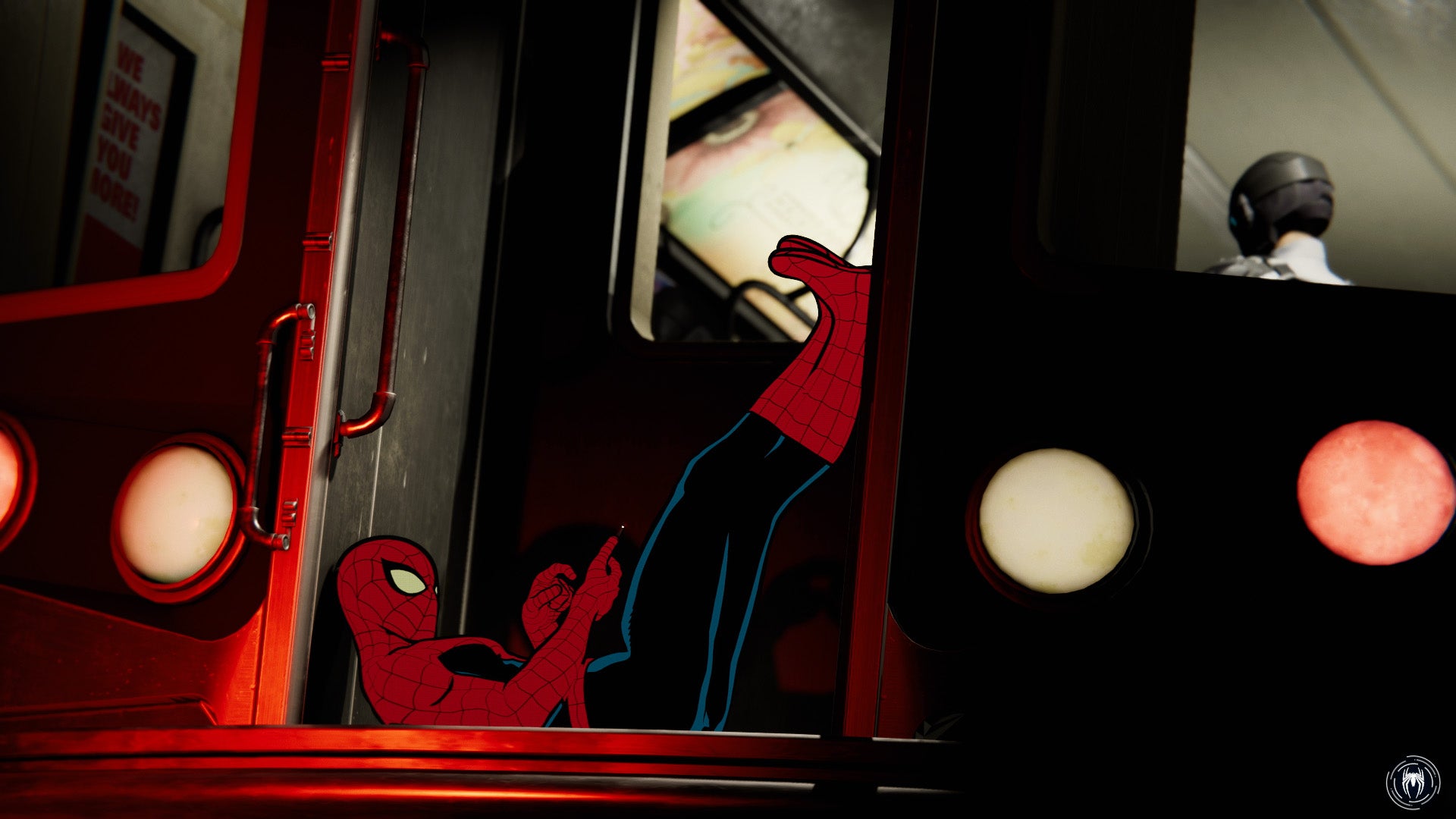 This article first appeared on USgamer, a partner publication of VG247. Some content, such as this article, has been migrated to VG247 for posterity after USgamer's closure - but it has not been edited or further vetted by the VG247 team.
Most kids, heck most people, are probably jealous of Bryan Intihar's gig. A graduate of the University of Connecticut, he's best known today as the creative director of Insomniac Games' recent hit, Marvel's Spider-Man. It's been a long journey for Intihar, but it's been one rooted in the back of his mind even when he was still writing about games for a living.
"I graduated college when I was like 22, 23 and I've pretty much, outside of maybe seven months in my career, have had the job I've always wanted," Intihar tells me. "From getting paid to write about games to eventually working for the magazine that I grew up reading at EGM, to then transitioning into a studio that I respected more than anything and then, being the creative director of one of my childhood heroes in Spider-Man," he pauses and laughs, "I've been very, very fortunate."
We're at DICE Summit 2019, an annual event held upstairs from one of the ritzier casinos in Las Vegas, Nevada. Hours from now, the DICE Awards will conclude the three-day long conference that hosts a lot of drinking and a lot of industry elite sitting at slot machines alone. Spider-Man will go on to bafflingly only win one award of the 11 it's nominated for, getting cleared out by another high-profile Sony exclusive: God of War.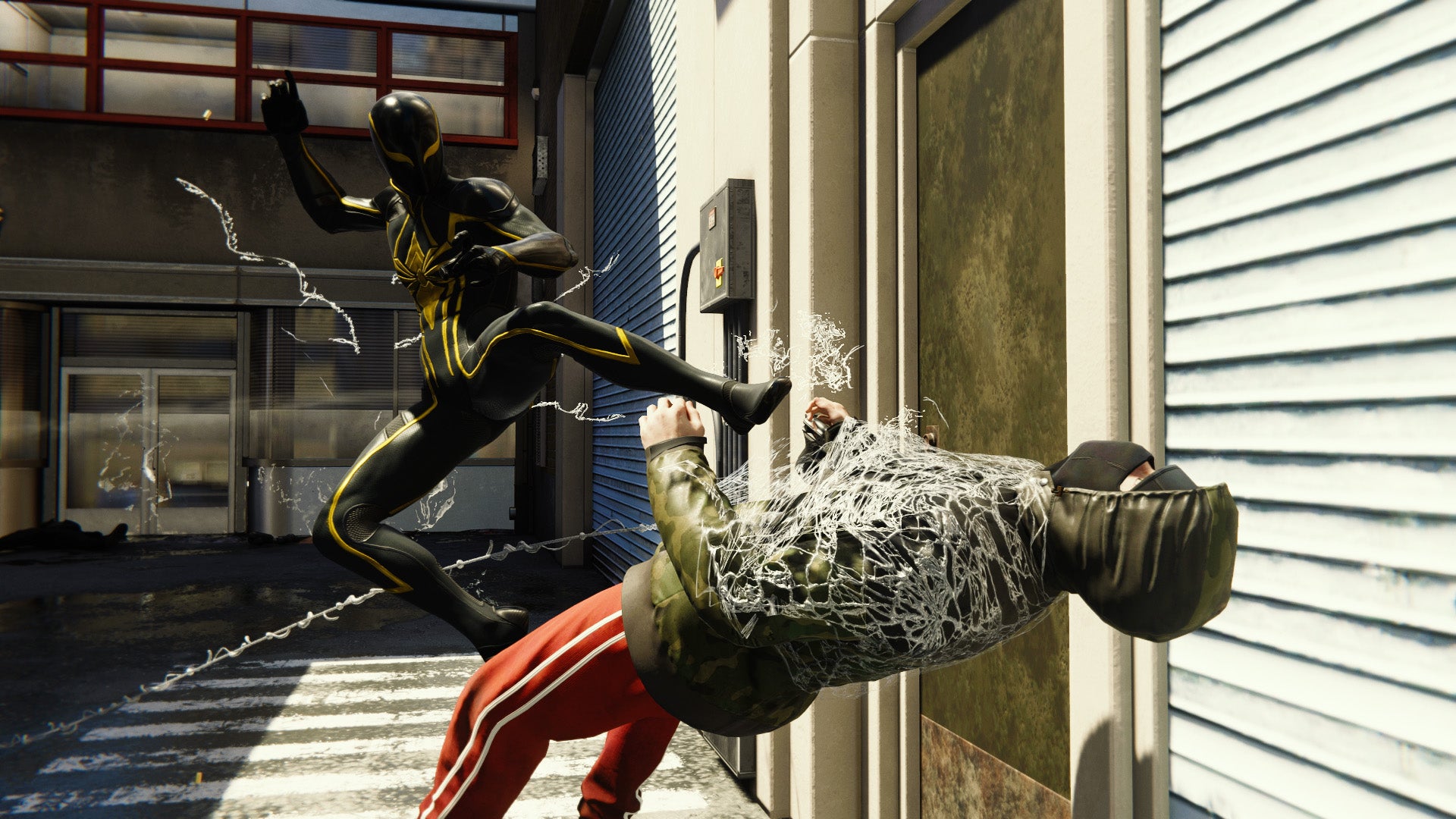 Still, Spider-Man had a wild year. Insomniac's open-world adventure game saw you swinging through Manhattan mostly as Spider-Man, but also navigating life as budding scientist Peter Parker, as well as his ex-girlfriend Mary-Jane Watson and a teenage Miles Morales. Perhaps more so, Intihar himself had a wild year, emblematic of his own twisty journey through the industry.
Before Insomniac, Intihar had a reputation at EGM and 1UP (namely for his appearances on the podcast The Sports Anomaly) for being a vocal fan of sports games. "Part of me thought maybe I'll go up to EA Vancouver, they were working on NBA Street at the time," says Intihar. "And then obviously Madden down in Florida, and I had family down in Florida." He ended up at neither though. Through covering Insomniac Games' projects over the years, he naturally befriended developers there. The pivotal moment where he saw a potential future there came in something simple: an act of professional kindness.
"I actually remember we were working on a preview for Ratchet and Clank: Up Your Arsenal. And I remember, it was actually my birthday, and we were on a deadline. Ryan [Schneider] called me while I was at dinner and said 'hey, we're going to get you what you need, I promise.' They were so helpful. I had met a bunch of people, I never met people so nice," he laughs a bit at this notion. "Not to say everybody else wasn't nice, but like they were so willing to go the extra mile." After returning home from covering Insomniac's games, he would often tell his then-girlfriend, now-wife about how if he ever were to "make the jump" to game development, that would be the place. So one day, he called Schneider and asked if he had any jobs available.
He did.
Intihar started at Insomniac Games in 2008 as a community manager, where he brought his media expertise into being a liaison between the studio and fans. Intihar recalls the job feeling like a night and day difference compared to his time as an editor at EGM. "I think writing about games every day and visiting different developers, you start to think you have an idea of how games are made, but I don't think 'til you're actually there you really understand just how complex the process is," says Intihar. "All the different things that can go wrong and all things have to go right in order to make it work. And this is probably typical, the thing you think that is pretty easy to do is sometimes the hardest, and it's just learning all those different things. It was not just culture shock, it was career shock of like 'oh this is how all these things get made.'"
His time as a journalist wasn't unhelpful though. Intihar says that it's always been useful to have that specific perspective, something a large swath of game developers are without. After all, game development is all about looking at things from multiple perspectives, he explains, and having a media one is just another notch.
"I remember we were going to show Resistance 2, and Drew Murray, at the time he was the lead designer. I wrote a bunch of feedback, and he just came over and went 'Let's talk through this.' And they made changes. To this day, you know, I still look at things, like we're putting together an E3 demo, well, here's what I would want to expect if I was the journalist. I haven't been doing it for 11 years, so things have changed and I don't have a perfect perspective, but I think that some of the things still hold true and I try to bring that to whatever we work on."
At the start, Insomniac Games felt like going back to school. Thanks to its friendly atmosphere and his great desire to learn, he eventually began to call it home. In a very Fast & Furious way, he tells me that he values the people at Insomniac deeply, comparing it to family.
"What I would just do is talk to a lot of different people and a lot of different parts of the company, whether it was just having lunch with them or sitting down and playing the game and asking questions or even actually asking a character modeler who was giving away all these books about how characters were made. I just took them and started reading them in my off time."
Early on, Intihar expressed interest in the production side of development. He worked his way into switching over, eventually becoming the head of project management production during the development of Sunset Overdrive. When the opportunity to make a new Spider-Man game was offered to Insomniac, Intihar was encouraged by his boss at the time, John Fiorito, who told him to "go for it, no question" in regards to the creative director role.
"I can mention 50 other people because I feel like, I always worry about naming a couple people because there's 50 to 60 people I can tell you that have influenced my career since the time I've been at Insomniac," says Intihar on his path from community manager to the creative director on one of the biggest games of 2018. He tells me about how some yielded to his constant questions about game development, others he worked with closely on Spider-Man taught him even more about his new role.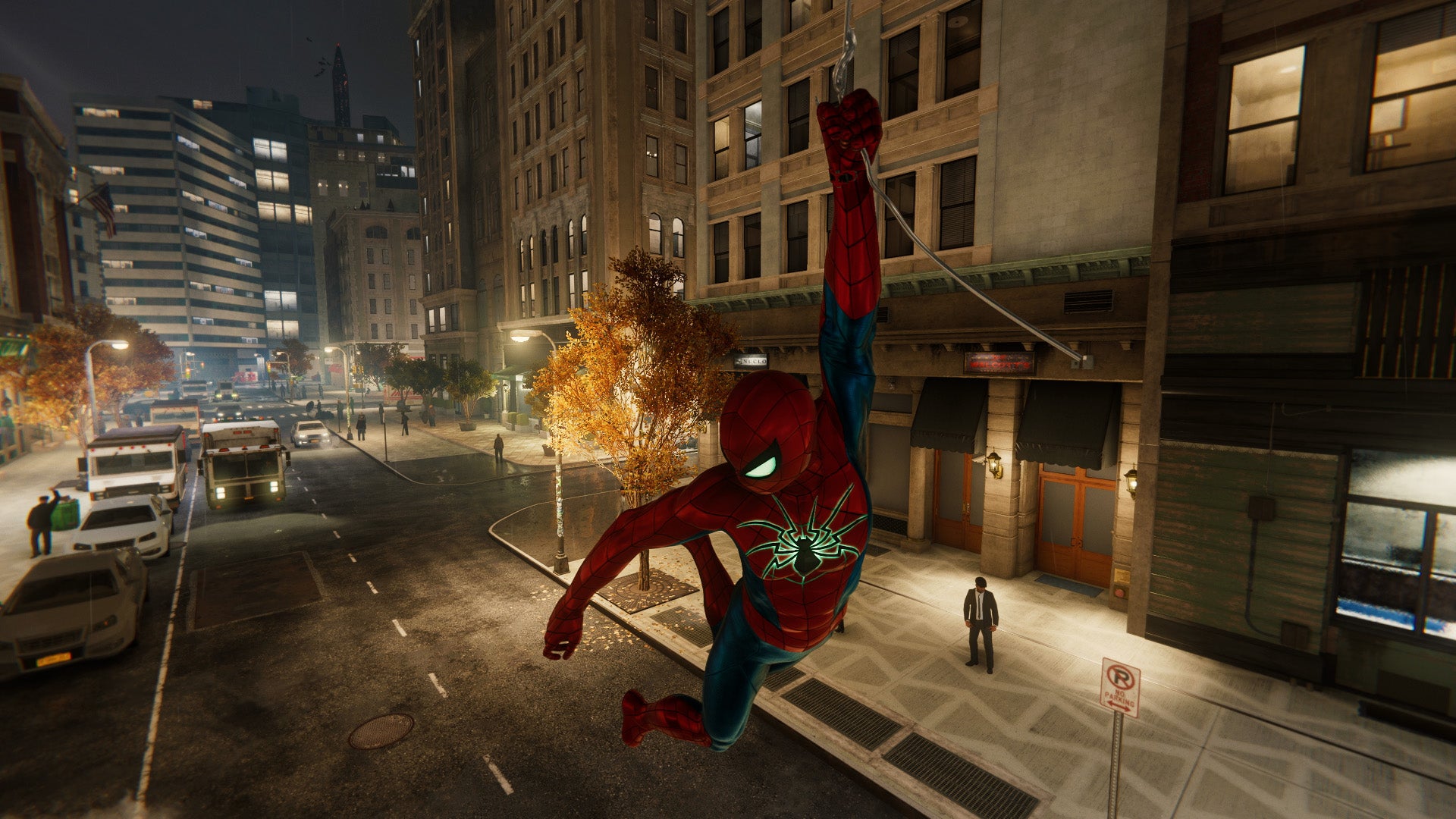 Intihar says that Spider-Man, perhaps obviously, is his career highlight so far. It was a surreal project, which isn't a word he uses lightly, with a lot of pressure from fans, from critics, from the studio (as its first game based on an already licensed IP), and even himself. He couldn't let Spidey down.
"I knew that it would test me. I don't think I knew it maybe as much as I did," he says. "Especially from the emotional side of game development. It is very emotional because for me it was very personal, like I've been a Spider-Man fan since I was a little kid, and just loving comic books and superheroes. So I wanted to be good not just for me but for people who were like me wanted, who grew up with this character."
Considering its massive critical and commercial success, it's easy to say he did a-okay. As for the future, it's easy to surmise that there will probably be another Spider-Man game ahead with its widespread adoration and that cliffhanger. If Intihar were to helm a different adaptation for a video game, he jokes it would be two action movies, Point Break ("It'd have to be Keanu Reeves. Have to be.") and Big Trouble in Little China, as dream projects; the sort that are unlikely to come true, but would be very cool if they did.
As for Intihar too, it's unlikely to see him bouncing from Insomniac anytime soon. Even with a decade-plus under his belt, he's just reached his first creative director credit. All signs point to it being up and up from here.
"I felt a lot of responsibility, and throughout that process I had my good days and bad days and the good news is I work with an amazing team that can take some of the ideas I had, and make them even better," says Intihar. "I know there are so many people who would love to do what I do. I'm very, very fortunate."