How Call of the Sea Is Taking Advantage of Its Home on Next-Gen
When one thinks "next-gen," they may not think of an adventure game first.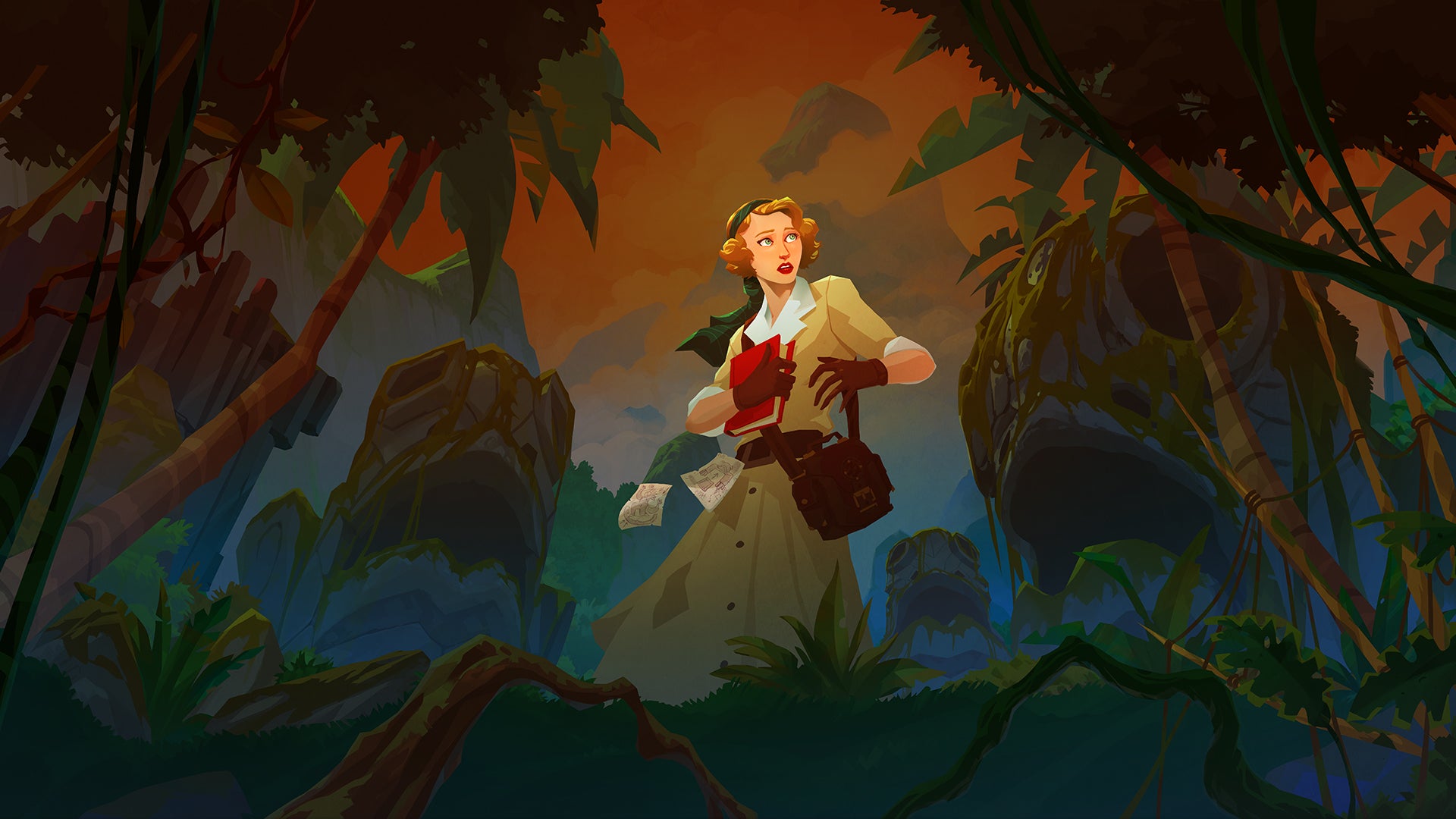 This article first appeared on USgamer, a partner publication of VG247. Some content, such as this article, has been migrated to VG247 for posterity after USgamer's closure - but it has not been edited or further vetted by the VG247 team.
In what feels like a lifetime ago, Microsoft showed off a slew of next-gen games for Xbox Series X in mid-May. Some were true console exclusives; most were announced as cross-compatible with PC. The majority didn't have much in the way of "gameplay," despite the showcase being advertised to have as such. Then there was Call of the Sea, the debut game from Spain-based studio Out of the Blue Games. Awash with bright hues amidst the plague of trailers with dark color palettes, its teaser seemed to be comprised of all gameplay, from walking to swimming. It was highly edited in traditional game trailer fashion, but it was gameplay nonetheless.
Unlike most games shown in the next-gen Xbox Series X showcase, Call of the Sea is not an action-forward game. Instead, it's an adventure game in the vein of Myst and Riven, inspired by the team's own experiences playing tabletop games.
"We came from the world of tabletop role playing games," says studio co-founder Tatiana Delgado of the first-person adventure game. "So we played a lot of these non-digital games and this kind of adventure that we used to have on the table, we want to bring one of those histories to a video game."
The spirit of the classic serial adventure is at the center of Call of the Sea. Blending the exploration of ancient ruins and civilizations with an occult twist, it feels pointedly like Indiana Jones. Delgado herself even makes the comparison, though it's without the constant action that defines the adventure classic from filmmaker Steven Spielberg.
Set in the 1930s, Call of the Sea follows a woman named Nora, who ventures into the South Pacific to find her missing husband who disappeared on an expedition three years prior. As the story evolves, things get more and more surreal. In the trailer, we catch a glimpse of Nora swimming with webbed fingers, like some sort of sea monster, teasing a stranger than expected journey.
For the voice of Nora, Out of the Blue Games recruited voice actress Cissy Jones, who has previously appeared in Half-Life: Alyx and Life is Strange. "We really love her role in Firewatch," says Delgado, of Jones's BAFTA award-winning role as Delilah. "The ways she could bring a character to life just with her voice. And we thought that in this kind of game, because it's first person, she would be perfect for voicing Nora because we see her as such a strong voice and it fits perfect."
Indie games in general aren't what immediately come to mind when one thinks of a "next-gen" game, but it was the defining thrust that Delgado and co. swore by when pre-production began on Call of the Sea in July 2019.
"We wanted to target the next gen," she says. "As soon as we saw what was possible, we wanted to do it because although we have a stylized, visual style, so it's not realistic but we wanted to get as much as possible from the graphics side. And I think we can benefit a lot from the next-gen and, we're kind of different for what you would expect from a next-gen game."
When I ask what makes Call of the Sea look and feel "next-gen," Delgado points to the multitude of layering for lighting, and the greater scope of assets on a screen at any given point. In fact, Delgado explains that with the focus being on exploring, every asset thus has been worked on to be "different and unique." In other words, it's subtle in its next-gen efforts.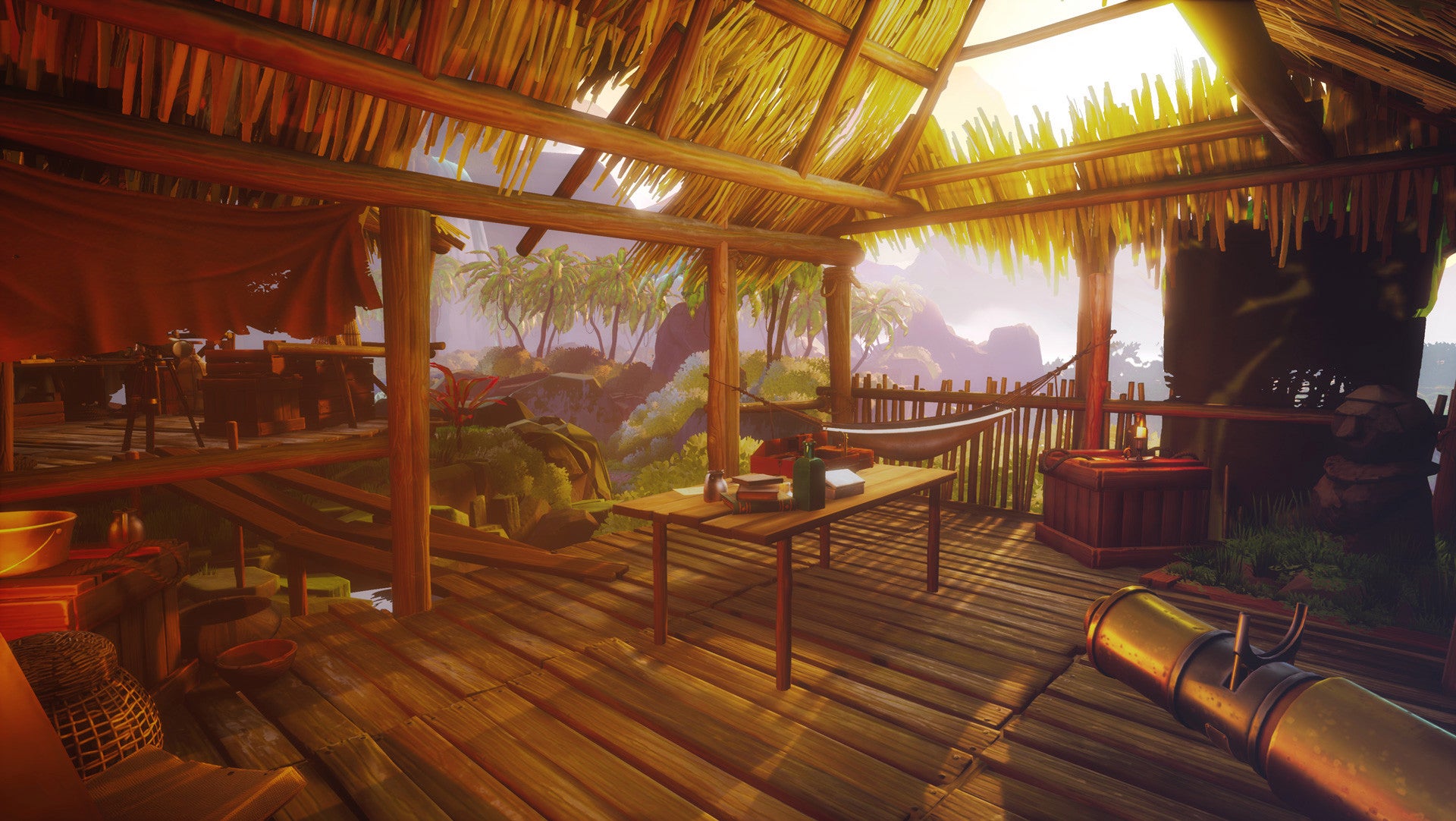 Call of the Sea's intriguing trailer managed to stand out during the Xbox Series X showcase for another reason as well. It wasn't doom and gloom; it was all mystery with lush art direction. Delgado credits publisher Raw Fury with helping arrange the grandiose debut in the first place. "I guess they saw that what we were doing and they loved it," she says of Microsoft.
Call of the Sea is being developed on Unreal Engine 4. In late May, Epic Games unveiled its true next-gen engine, Unreal Engine 5 with an extended, real-time tech demo showing off the new tech on PlayStation 5. The demo excited the team at Out of the Blue—especially the art team—for its potential future impact on future game development. "It will save a lot of time on the pipelines," Delgado says.
For now, Out of the Blue's sights are merely set on finishing up Call of the Sea, and releasing it upon Xbox Series X's launch this holiday season. "We are really lucky that the team is very senior so we can achieve a short in development time with a great result," says Delgado. The work-from-home nature of the current pandemic also hasn't affected development at all, because the team was already remote to begin with. "Luckily for us we didn't notice a lot of change, and also that allows us to get talent from many cities, not only in Spain, from Greece, from the U.S.," she says. "So that's pretty nice for us."
Call of the Sea is aiming for release Holiday 2020 on Xbox Series X, Xbox One, and PC, and will be available through Xbox Game Pass.