Breath of the Wild Boss Guides - How to Beat Every Boss
This is our complete Zelda Breath of the Wild bosses guide, detailing every single boss and all the dungeons in Hyrule.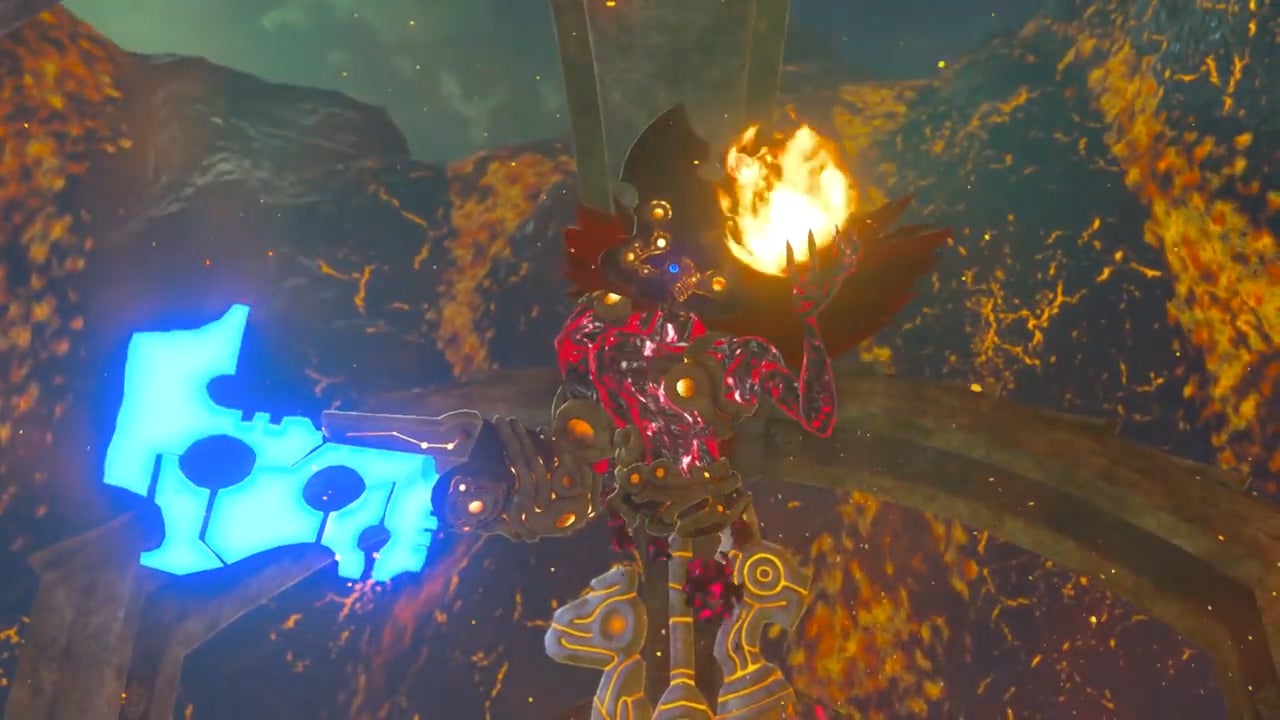 The Legend of Zelda: Breath of the Wild is a massive game. It's so big that you might play for weeks and never come across a dungeon or a boss. When you do get that far, we've got you covered with this complete Zelda Breath of the Wild boss guide. Follow our walkthroughs and you'll get through them without breaking a sweat. Well, you'll still have to play the game yourself, so if it's hot out and you're not that good at games, you might get a bit stressed and sweat a little. We'll just do our best to help.
Zelda Breath of the Wild Boss Guides
In Zelda: Breath of the Wild there is a pattern to how you encounter bosses. First off you'll have to defeat a divine beast in an area. These are giant mechanical creatures that dwarf Link and usually require him having assistance.
Next you'll enter the defeated divine beast, with its innards presenting themselves as massive dungeons. These dungeons take a bit of solving (we've got guides below), but complete them and you'll make it to an end of area fight agaisnt a Ganon. Once again, these battles are tough so pay close attention to our advice.
Before heading out with Prince Sidon to take down Divine Beast Vah Ruta, make sure you've stockpiled a good amount of arrows for Link, as the upcoming battle to take back control of the beast revolves heavily around ranged combat.

The Divine Beasts are no small task, as once Link has disabled them from the outside, he'll need to head inside the different beasts to conquer the various dungeons within.

Situated in the highest peaks of Hyrule is the Tabantha region, which Link will need to traverse in order to take down Vah Medoh, and restore peace to the people of Rito Village.

Considering that the Divine Beast Vah Medoh is airborne, the dungeon within the beast revolves heavily around verticality, as Link will have to change the angle of the entire body of Vah Medoh in order to gain access to all the Terminals.

Make sure to equip link with the Firebreaker Armor before heading to Death Mountain to take on Divine Beast Vah Rudania, as well as unequipping all weapons that can potentially break due to the heat.

A final boss battle with a form of Ganon awaits Link at the end of every Divine Beast, and these are no small feat, coming in a different variety depending on the type of Divine Beast that Link happens to be in at the time.

Situated in the far reaches of the Gerudo Desert, Divine Beast Vah Naboris is running rampant around Gerudo Town, and Link must head into the town and talk to the ruler Riju in order to begin the quest to reclaim the beast.

Arguably the most difficult of the four incarnations of Calamity Ganon, Thunderblight Ganon poses a significant challenge to even the most experienced Link. You'll likely want to have mastered the use of Magnesis before attempting to take down Thunderblight Ganon.

You'll want to make sure Link is stocked up with the best weapons and armor possible before heading in the direction of Hyrule Castle, as making it into the grounds of the once proud fortress in a feat in itself, let along climbing to the top of the monument to face down Calamity Ganon.
Hopefully you'll be able to follow our guides and beat all of Breath of the Wild's most difficult bosses and dungeons.
If you're looking for more on Breath of the Wild, be sure to read Nadia's op-ed on why BOTW 2 needs to be as weird as Majora's Mask.. Elsewhere, there's Mike's original review of the game.