Georgia man creates American flag out of plastic Army men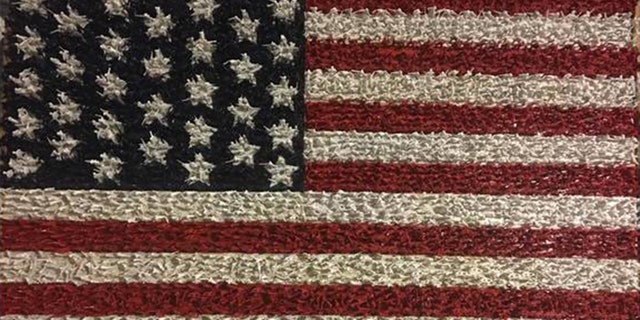 A Georgia man showed his patriotism this Fourth of July in a unique way.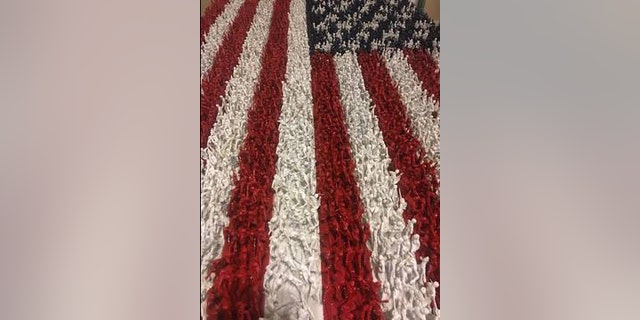 Greg Smith, of LaGrange, used more than 10,000 plastic green Army men to create an American flag. The Army men figures were painted red, white and blue and he glued them together in the shape of the flag.
Smith told FOX 5 he got the idea after visiting a Newnan restaurant that had a U.S. flag made up of baseball bats and baseballs.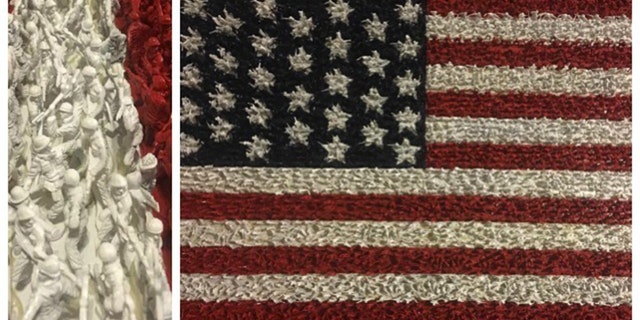 "I wanted to do something in my spare time after I went through a divorce last year," Smith said. "I would work on it as a I watched TV at night."
Smith said it took him a year to complete the flag, which he finished this week. The display is 4-feet by 3-feet.
This article first appeared in Fox 5 Atlanta.