Trump enters Charlie Gard debate: 'We would be delighted' to help
The plight of Charlie Gard – the brain-damaged British baby whose parents recently lost a legal battle to keep him on life support – has now tugged at heart strings as far away as the Oval Office.
President Trump on Monday tweeted his willingness to lend a hand – and in doing so exposed the debate over who should make life-and-death decisions for Charlie to a massive audience.
"If we can help little #CharlieGard, as per our friends in the U.K. and the Pope, we would be delighted to do so," Trump wrote.
The tweet, which noted a similar call for compassion from Pope Francis on Sunday night, comes just ahead of Trump's second international trip later this week, during which he'll meet with world leaders at the G-20 summit it Germany – a conference at which Trump could cross paths with British Prime Minister Theresa May.
Trump's tweet also implicitly highlights perceived pitfalls in the British health care system -- a publicly funded system -- at a time the U.S. is undergoing yet another debate about medical coverage.
Helen Ferre, director of White House media relations, detailed Trump's interest in the Charlie Gard case.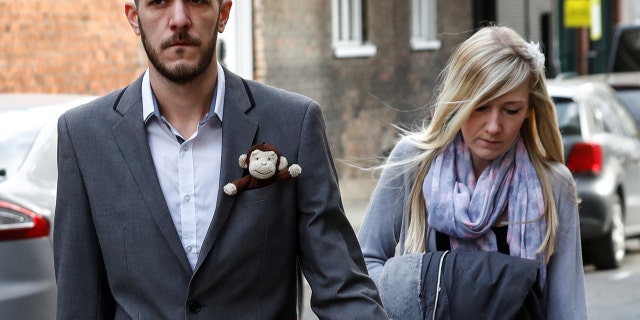 "Upon learning of baby Charlie Gard's situation, President Trump has offered to help the family in this heartbreaking situation," Ferre told a pool reporter. "Although the President himself has not spoken to the family, he does not want to pressure them in any way, members of the administration have spoken to the family in calls facilitated by the British government. The President is just trying to be helpful if at all possible."
Gard's parents have fought the courts to keep their son on life support. Chris Gard and Connie Yates want to bring Charlie to the U.S. for experimental therapy.
But doctors at the Great Ormond Street Hospital for Children in London, who have been caring for Charlie, were granted permission by a court to turn off his life support. Though it was expected Charlie could be removed from the essential devices as soon as Friday, the hospital said in a statement it was putting together unspecified plans to give the 11 month old and his parents "more time together as a family."
Gard, born in August, was diagnosed with infantile-onset encephalomyopathic mitochondrial DNA depletion syndrome, which results in the boy's brain, muscle and breathing ability being "severely affected," congenital deafness and severe epilepsy, according to a professor who testified in front of the U.K. High Court that decided the case.
Gard's parents have exhausted their legal options after the latest setback, leaving international pressure – such as the type applied by Trump on Monday – as their final hope.