Sulzberger, under siege, rips Jill Abramson for poor management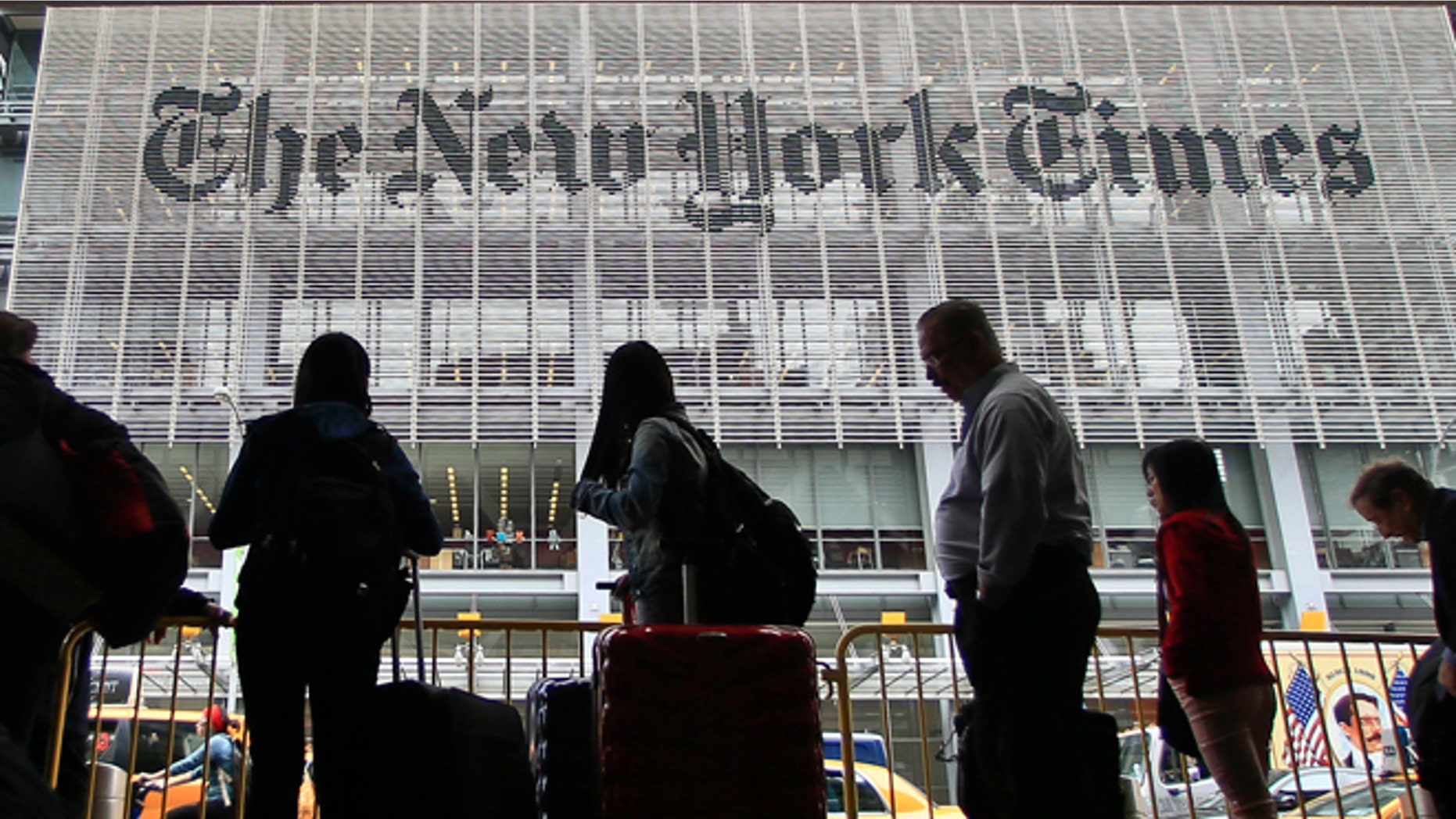 New York Times Publisher Arthur Sulzberger Jr. felt he had no choice but to hit back at Jill Abramson late Saturday after being attacked in the media for sexist motives in dismissing his executive editor.
Sulzberger sacked Abramson after concluding that her managing editor, Dean Baquet, would have quit otherwise and that this would have been devastating to the paper, says a Times executive with knowledge of the situation. Instead, Sulzberger elevated Baquet to be the paper's first African-American editor.
The final straw was Sulzberger's conclusion that Abramson had misled him by not informing Baquet that she planned to bring in another journalist, the Guardian's Janine Gibson, and give her the same title of managing editor, the executive said. That was viewed as a sign of disrespect to her deputy. Baquet complained to Sulzberger about being blindsided shortly before Abramson's dismissal.
The Abramson firing has played out amid allegations of sexism after leaks to the New Yorker that her $500,000 salary was less than that of her male predecessor, Bill Keller. Sulzberger, who had already put out a statement saying that she was actually earning 10 percent more than Keller in her last year, issued a toughly worded second statement on Saturday.
Sulzberger said he had "heard repeatedly from her newsroom colleagues, women and men, about a series of issues, including arbitrary decision-making, a failure to consult and bring colleagues with her, inadequate communication and the public mistreatment of colleagues. I discussed these issues with Jill herself several times and warned her that, unless they were addressed, she risked losing the trust of both masthead and newsroom. She acknowledged that there were issues and agreed to try to overcome them. We all wanted her to succeed. It became clear, however, that the gap was too big to bridge and ultimately I concluded that she had lost the support of her masthead colleagues and could not win it back."
Sulzberger has taken a PR beating as the media have embraced the theme that Abramson was paid less by a paper whose liberal editorial page has championed equal pay for women. He has also drawn criticism for objecting to Abramson's brusque management style, with critics saying male editors would not be denounced as overly aggressive or pushy, and for the way that she was abruptly shown the door.
But the executive with knowledge of the situation said that Sulzberger was open to a more amicable parting, with Abramson staying on for a period of time, only to learn that she wanted to be publicly fired and wage a publicity war against her ouster. In management's view, Abramson is responsible for leaking confidential salary information—not just about herself but others--and her friends in the media are promoting her narrative.
In the statement, Sulzberger also said: "Equal pay for women is an important issue in our country – one that The New York Times often covers. But it doesn't help to advance the goal of pay equality to cite the case of a female executive whose compensation was not in fact unequal."
Still, the New Yorker reported that Abramson's salary as managing editor, $398,000, was less than that of her the male managing editor for news operations. She also found that she earned $100,000 less than her male predecessor when she became Washington bureau chief. Abramson recently hired a lawyer and persuaded the Times to raise her executive editor's salary, but the move added to the tensions with Sulzberger.
In the Times' view, compensation questions are complicated. For instance, when Andy Rosenthal took over as the paper's editorial page editor, he was initially paid less than his predecessor, Gail Collins. It was Sulzberger who appointed Collins as the first woman to hold that job.
For the past year, the executive said, Sulzberger had been discussing with Abramson what he viewed as her shortcomings, and these were included in her annual evaluation last December.
No one questions Abramson's journalistic credentials. The Times won eight Pulitzer Prizes during her tenure, which lasted less than three years, successfully adopted a paywall and expanded its online offerings. She named a number of women to top jobs, and some female staffers in the newsroom view her as a role model.
Well after the paper's pride in having named its first female editor, the relationship has collapsed in mutual acrimony. But after days of getting pounded in the press, Sulzberger concluded that the rules of engagement had changed.