Doctors remove 8 nails from stomach of woman with mental illness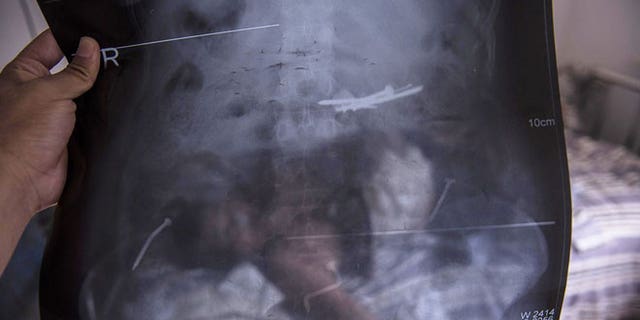 Chinese doctors have removed eight nails from the stomach of a woman suffering from a rare condition that causes her to eat glass and metal objects.
Central European News (CEN) reported that the 54-year-old woman, referred to only as Li Li, has had four operations to remove foreign objects from her body. Li Li reportedly has a mental illness that hasn't been successfully treated since she began coping with it two years ago. During those two years, the woman has swallowed over 1 pound of nails, doctors said.
CEN did not specify what mental disorder Li Li suffers from.
Her family took her to the hospital this time after she began complaining of stomach pains and suspected that she had consumed more foreign objects, so they let doctors know upon her admission to the hospital. Li Li's surgery took three and a half hours, according to CEN.
Doctors advised the woman's family to supervise her closely or she risks injury or death during her next operation.