Napoleon's Battle of Waterloo hat auctioned for $325G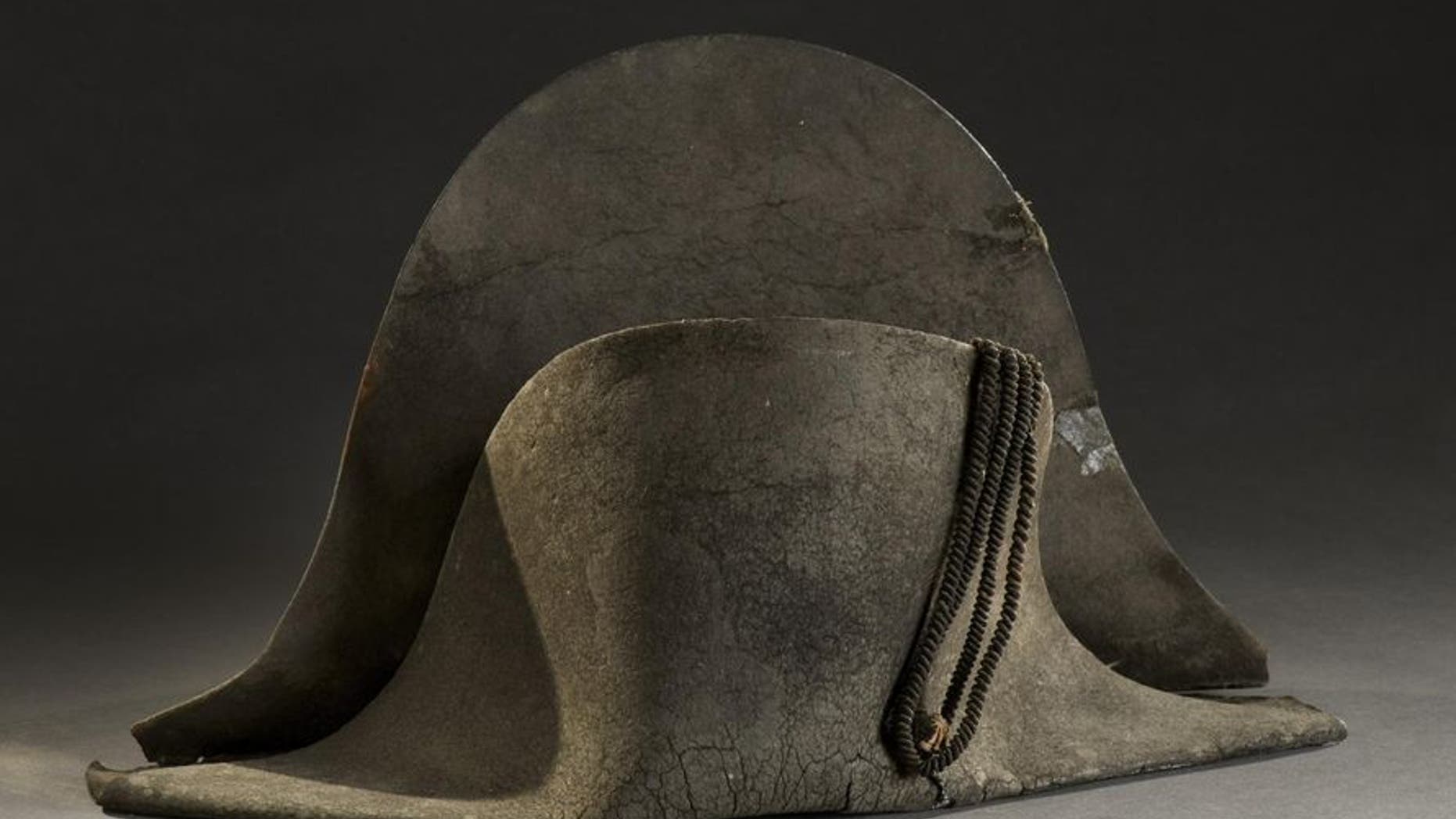 An extremely rare 'bicorne,' or 2-pointed hat, that was worn by Napoleon at the Battle of Waterloo was sold at auction in France for $325,000 on Monday.
The hat went under the hammer for €280,000 ($325,052) at Lyon-based auction house De Baecque. The bicorne had a pre-sale estimate of €30,000 to €40,000 ($34,881 to $46,441).
De Baecque told Fox News that the hat was bought by a private European collector who is "passionate" about the period of the First French Empire.
The bloody Battle of Waterloo, fought on June 18, 1815, saw Napoleon's forces defeated by a British-led allied army. By the end of the 10-hour battle, 45,000 soldiers were either dead or wounded, although some estimates put the casualty count even higher. The last military engagement fought by Napoleon, Waterloo marked the end of the Napoleonic wars.
FIRST COMPLETE BATTLE OF WATERLOO SKELETON IDENTIFIED AS GERMAN SOLDIER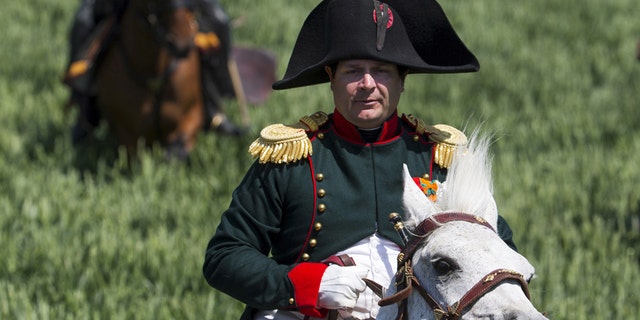 After Napoleon fled the battlefield, the hat was collected by Dutch Dragoon captain Baron Arnout Jacques van Zuijlen van Nijevelt, according to the auction house.
The hat is one of 120 bicorne hats that Napoleon is believed to have worn during his lifetime. Only 19 of the hats are still in existence, accordig to De Baecque.
"There were always 12 hats in service, each of them having a life of three years; they were renewed at the rate of four a year," the auction house explains in a statement. Valets would wear the hats to break them in before they were worn by Napoleon.
BOOKSTORE FINDS RARE NAPOLEONIC WAR JOURNAL HIDDEN IN STORAGE CABINET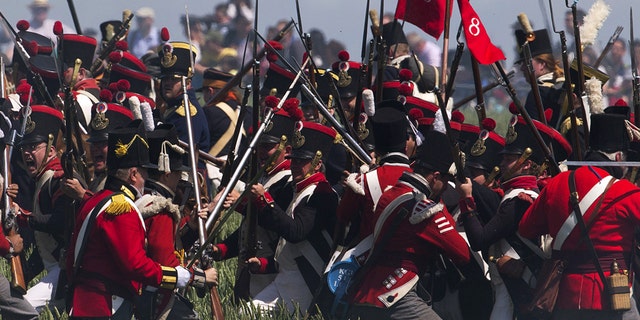 Napoleon wore his trademark bicorne hats sideways (as opposed to with the points at the front and back) so that his troops could recognize him on the battlefield, according to the BBC.
In 2015, a 200-year-old skeleton discovered beneath a parking lot at the Battle of Waterloo site was identified as a German soldier. The remains are the first full skeleton to be recovered from the famous battlefield in Belgium.
The remains were unearthed by a mechanical digger at the site in 2012.
200 YEARS LATER, EXPERTS SEEK TO UNEARTH THE BATTLE OF WATERLOO'S SECRETS
In 2016, a bookstore in Australia unearthed an extremely rare journal from the Napoleonic wars that had been hidden in storage for decades.
Cracked and Spineless New and Used Books, in the southern city of Hobart, was stunned when one of its customers found the leather-bound journal, which is more than 200 years old.
Follow James Rogers on Twitter @jamesjrogers