Meghan Markle wins praise for messy bun
Busy women have long known that messy buns get it done, and Meghan Markle is being exalted across the internet for sporting loose locks for her second official royal appearance.
Stepping out in London on Jan. 9 with husband-to-be Prince Harry, the former actress effortlessly paired with a low messy bun and minimal makeup with a neutral Smythe coat and Jigsaw scarf. And after spying the photos of Markle heading off to a radio station, Twitter users were quick to champion her low-key look.
PRINCESS CHARLOTTE PUB OPENS IN HONOR OF THE ROYAL TOT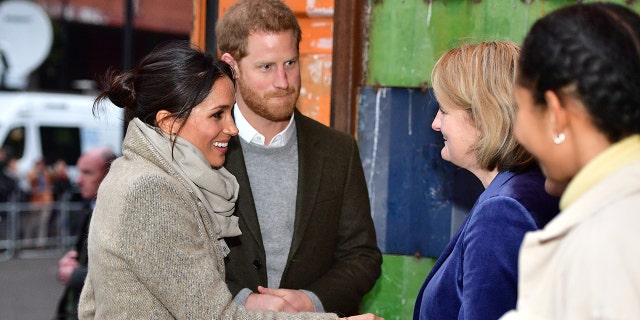 "I LOVE the fact Meghan Markle is doing official royal events with her hair in a messy bun. I know it's just hair, but it feels so much more relatable/less stuffy," one user wrote.
Others felt resonance with her thoroughly "American" look and liked how it looked like she "chucked her hair up in a bun 2 minutes before she had to leave the palace."
Meanwhile, one young user said the "Meghan Effect" gave her the confidence to rock a messy knot of her own.

THE ONE THING MEGHAN MARKLE NEVER TRAVELS WITHOUT
Markle's hair was certainly a far cry from the Duchess of Cambridge's signature bouncy blowouts and professionally knotted chignons, and People notes that the thoroughly modern princess-to-be continues to win popularity as she marches to the beat of her own sartorial drum in preparation for royal life.
As the world eagerly awaits her May wedding, Markle's ultimate hairstyle for the big day is sure to set a trend, too.